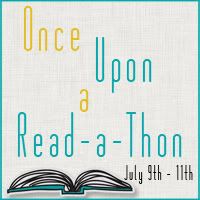 This is the second read-a-thon I'm entering. The first one was just a couple of weeks ago, and I enjoyed it so much I decided to explore more this read-a-thon thing.
My goals are:
To read every day, and at least an hour;
To enter some of the challenges;
To update my progress everyday.
I'm planning to read:
- Pure, by Jennifer L. Armentrout
- a comic HC book recently published in my country with some Spider-Man comics by Frank Miller
And maybe some more comic albums, but that is uncertain... a back-up plan of sorts, if I run out of books to read.